16 tags
Just a thought, Nothing major
"Pictures say a million words Words are given life from emotion Emotions are read through actions" @AliciaXiomara I tweeted this and had no clue where I was going with it, however maybe I should expound a bit. Today almost everything is within reach. We can record videos, take pictures, and converse with billions of people with a tap of the send button. Technology has taken over and...
People Will Never Change, So Stop Trying | Elite... →
You can'€™t change anyone without his or her permission and it€'s rude to try. You either accept people for who they are or do not associate with them. This is an impossible task too many people try to take on in their
8 tags
HOW TO RECOGNIZE A GOOD WOMAN
A good woman is proud. She respects herself and others. She is aware of who she is. She neither seeks definition form the person she is with , nor does she expect them to read her mind. She is quite capable of articulating her needs. A good woman is hopeful. She is strong enough to make all her dreams come true. She knows love, therefore she gives love. She recognizes that her love has...
7 tags
The 20 mistakes you DON'T want to make in your... →
Valid points made in this article! A MUST READ.
1 tag
5 tags
2 tags
1 tag
1 tag
1 tag
1 tag
The difference between stumbling blocks and...
1 tag
1 tag
The Official Blog of TBC: A Poem Commemorating... →
EVERY HOUR HENCEFORTH I know blackness as taught by my father: "You are my joy and my genius," he often said. I know blackness as taught by my mother: "Your smile is my robe of honor, your peace my earned grace." Once a year we were pilgrims driving from Atlanta to Waycross where my…
"For what it's worth: it's never too late to be whoever you want to be. I hope..."
– F. Scott Fitzgerald (via leighty)
5 tags
Realistically Optimistic: The science of love →
I understand this completely being that I have a Biology degree realisticallyoptimistic: When you say you love me, ('cuz you say you do) I am carried away by oxygenated blood that sighs out of your lungs on the tail of endearing words. My emotion empties into your left atrium, and I invade your bicuspid. When you say you love me, ('cuz you say you do) I place my hand over…
1 tag
3 tags
My good news dance lol
the-swelly-express:
"You have to make mistakes to find out who you aren't. You take the action,..."
– AL (via dj3j)
3 tags
2 tags
7 tags
"Many make a ton of excuses for why we don't do certain things, why we..."
– KEVIN POWELL :  CEO at The Kevin Powell Organization
5 tags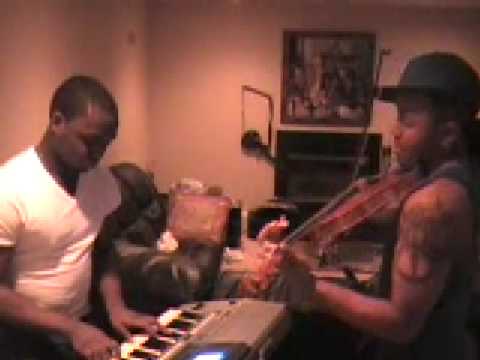 A Jay Track that I pretty much rock to every day. ...
Gibberish
Dating  is like having an interview You want to say all the right things In order to get that second date, but you're worried You said too little or said too much Trying to figure out if you've unintentionally disregarded any questions and such Making your 1st impression a lasting one Planting that seed of interest Wondering if its going to blossom  Or if that attraction is now...
Some things just dont impress me MONEY CARS CLOTHES I have ALL of that  What else are you bringing to the table? Speaking of cars someone should've told me how useless a car is in NY! 
2 tags